The Airblown Inflatable Vampire with directional sign was made in 2020. The vampire wears a red top hat, tuxedo, black pants, and blue dress shoes. He holds a green arrow sign that reads "Halloween fun right this way!" on it. He stands 12 feet tall and has standard light bulbs.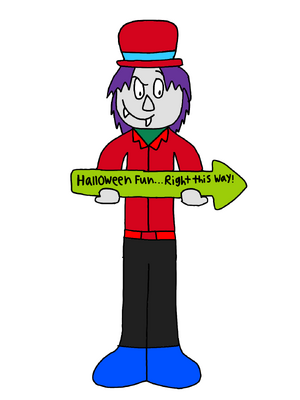 Where this item was soldEdit
This item was sold at Ace Hardware, and Lowe's.