The Piano Playing Scary Teddy was an item released in 2017, and was exclusive to Tokyo Disneyland.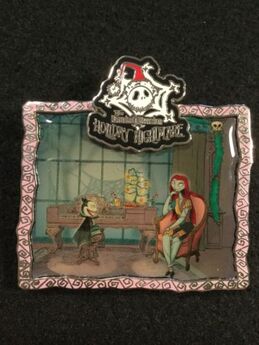 Description
Edit
The Scary Teddy is sitting on a wooden stool in front of a bronze piano, with a burnt Christmas Tree on top of it. When activated via push button, the tree lights up, and the Scary Teddy moves his arms and turns his head while he plays a piano rendition of "Kidnap the Sandy Claws" and "This is Halloween".
-He was sold exclusively in Tokyo Disneyland for ¥4495.88 (Or roughly $39.99)
-He was sold along with the Christmas Singing Venus Man Trap.
-The recording of Kidnap the Sandy Claws was taken from the ride itself, Holiday Nightmare
-He was sold from late September to early January.
Community content is available under
CC-BY-SA
unless otherwise noted.